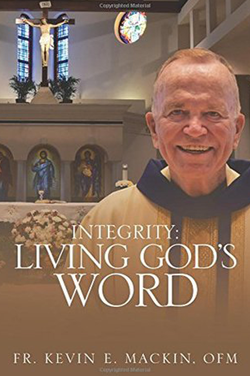 Integrity: Living God's Word by Kevin Mackin
Click Here To Purchase
When the living Christ communicates his life to us, this bread we eat and this cup we drink from should not only form us into a community of deeper faith but also should empower us to reach out compassionately to the people around us. Yes, the Eucharist is a going forth. We must go from the church to "wash the feet" of our brothers and sisters in daily life. In giving ourselves to others, we will live God's Word and act with integrity wherever we are and whatever our profession and relationships are. This collection of homilies by Fr. Kevin E. Mackin, OFM, reflects on living God's Word with integrity.
Paperback 236 Pages