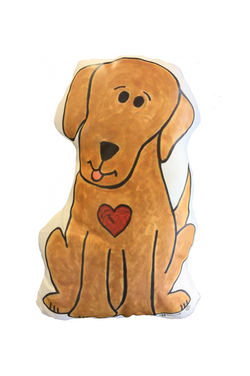 The Franciscan Store
Dog Pet Prayer Pillow
Friar Pets With A Franciscan Heart
Dimensions:
Pet Prayer Included On Back
You guide me through my life with love,
You come like me from Good above,
I know your light can lift my heart,
I know it from the very start.
Each night I thank the stars above,
from you I get the perfect love,
I am so blessed to have you near,
to lick my face and try my tear.
So God has blessed us both you see,
He gave me to you, and you to me.