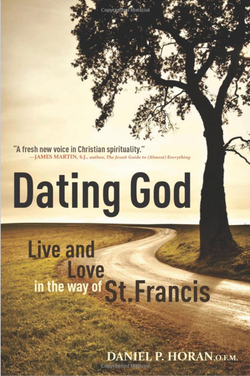 Dating God: Live and Love in the way of St. Francis by Daniel P. Horan, OFM
Click Here To Purchase
It may seem shocking to compare our relationship with God with the notion of "dating." But this book does. With fresh insight and a deep personal spirituality, Horan points out that the desire, uncertainty, and love we experience in relationship with God resembles our earthly relationships: We set aside time for the people who are most important to us. Horan reminds us that St. Francis of Assisi understood and even described his relationship with God in a similar way. Drawing from the Franciscan tradition, Dating God encourages us to see St. Francis's spirituality in a new light, challenging us to reexamine our own spirituality, prayer, and relationships, and inviting us into a more intimate relationship with our Creator.
Paperback 129 pages